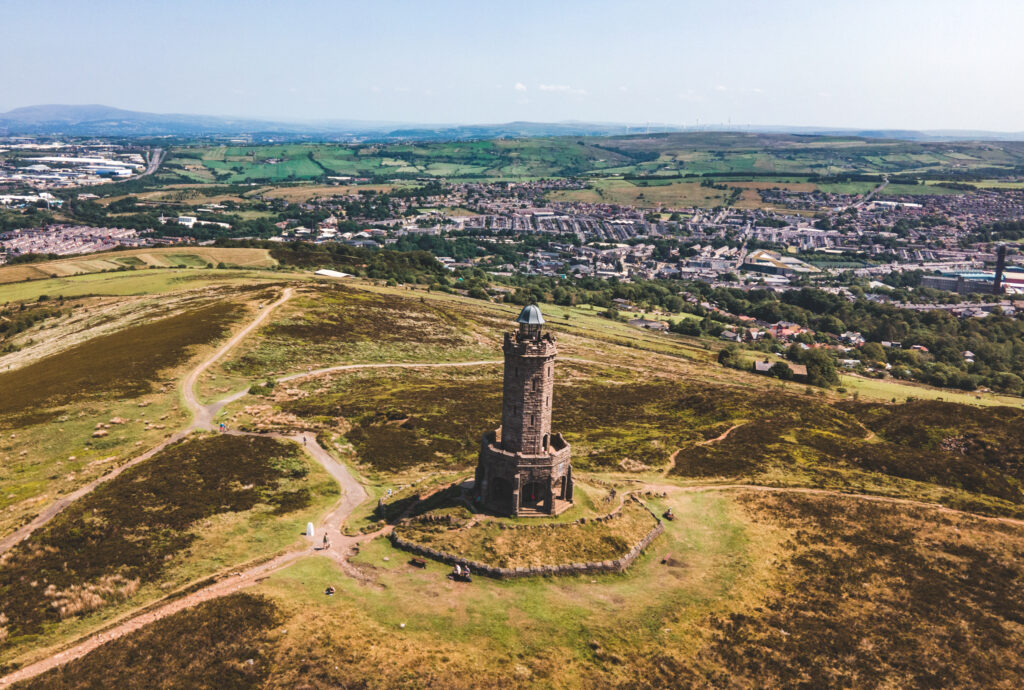 |
Aug
08
2021
Bowland's Top 5 Lancashire Walks
We may be biased, but Lancashire has some of the best walking routes in England. Walks in the red rose county will place you amongst picturesque woodlands, pleasant pasturelands, and fertile river valleys. Here are Bowland's top five walks in the North West of England:
Nicky Nook
Based in the heart of the Forest of Bowland — designated Area of Outstanding Natural Beauty (AONB) — is a popular loop trail that takes in the views of Nicky Nook and the surrounding areas over Lancashire's coastal plain, Morecambe Bay, and beyond to the Lakeland fells. We'd also highly recommend stopping off at The Applestore Cafe post-walk for a bite to eat!
Length: 5.8km
Elevation gain: 234m
Difficulty: Moderate
Pendle Hill
Pendle Hill is the highest point in the Ribble Valley – and only 51 metres short of being considered a mountain! The route promises spectacular views over the Lancashire countryside and across to Yorkshire. What's more, this location has a fascinating history too. Pendle Hill and its surrounding towns and villages were the home to the Pendle Witches who were tried and executed for witchcraft in 1612.
Length: 4.86 miles
Elevation gain: 550m
Difficulty: Easy – Moderate
Rivington Pike
This trail is popular amongst avid walkers – it's close to the M61, making it accessible for those traveling from afar. The early stages of the walk are within an estate once owned by Lord Leverhulme, who made his fortune from bars of soap.
Length: 2.7km
Elevation gain: 192m
Difficulty: Easy – Moderate
The Mythic Coast Artwork Trail
Moving to the coastline, we believe Cleveleys beach deserves a special mention. On a clear, calm day, the seafront is picturesque with its fascinating collection of sculptures – bringing to life the children's book 'The Sea Swallow'. Among the stunning stretch of beach, you'll also find the remnants of the Abana shipwreck which was destroyed in a storm back in 1894.
Length: N/A
Elevation gain: N/A
Difficulty: Easy
Darwen Tower
Heading back inland, the path to Darwen Tower boasts spectacular views over the Darwen Moors. The trail takes in woodland, the ruins of an old manor house, a wishing well, and a 86ft Darwen Tower to climb! The Tower celebrates Queen Victoria's Diamond Jubilee in 1897 and to many local people, it also celebrated the freeing of Darwen Moor.
Length: 8.9km
Elevation gain: 273m
Difficulty: Easy – moderate