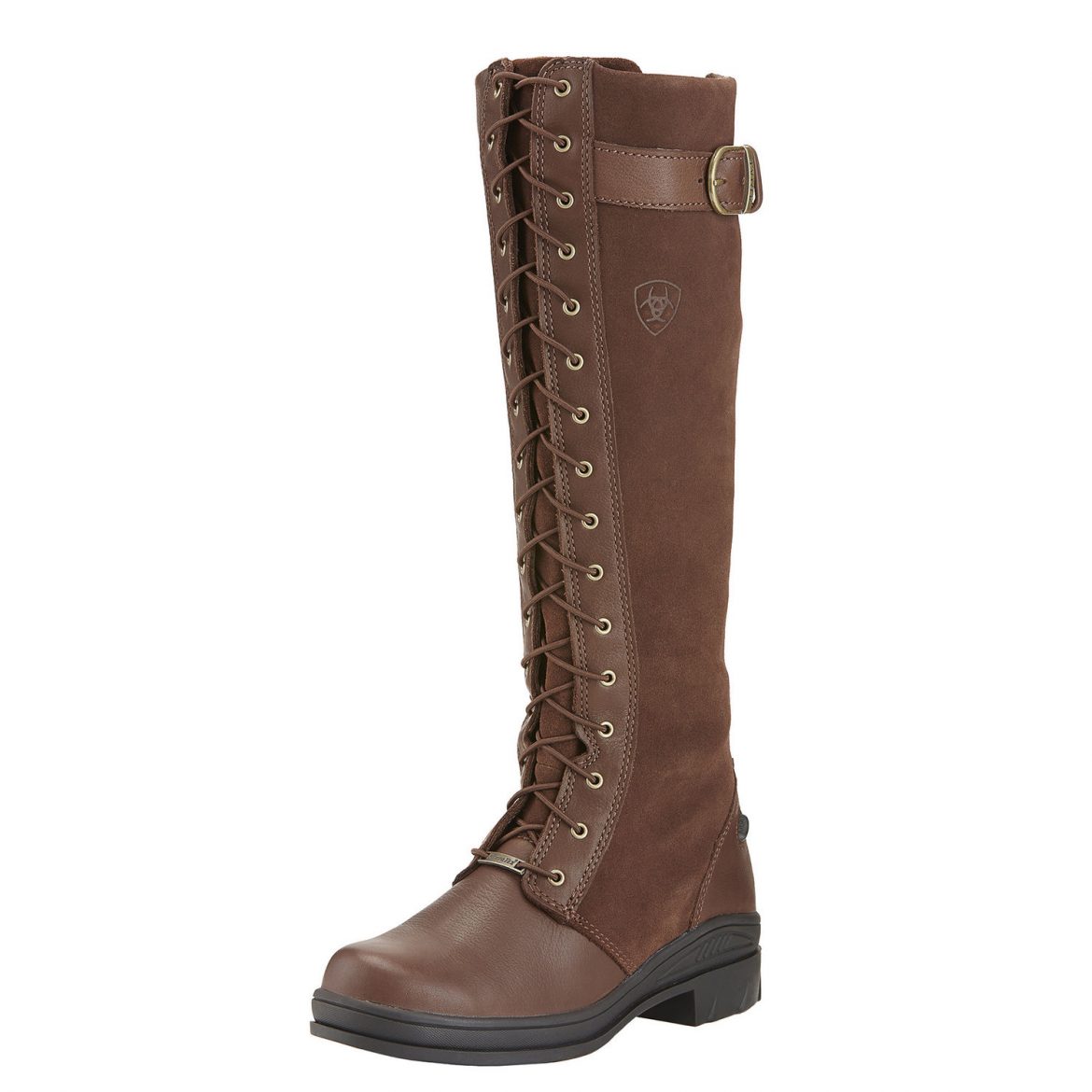 |
Mar
23
2017
Ariat Coniston Boots Review
Review
Here is our Ariat Coniston boots review which is based on our own experience both wearing and also from customers. The Ariat Coniston boots are a tall, waterproof, premium country and riding boot featuring Ariat's ATS foot bed technology for comfort and support. The ATS technology supports and cushions the foot as you move promoting good posture and reducing fatigue meaning you can wear them all day and still be comfy.
The Conistons have two great features which appeal to many of our customers. The first is the front lace system which allows you to tighten the boots around the contours of your leg and ankle making them not only very supportive, but look great too. The second feature people really like is the full length rear zip. This means once you have set the laces in position at the front, you can get them on and off using the zip which of course is much easier than worrying about laces every time you put them on.
A couple of other things the Conistons offer are a Sympatex lining which, as well as being waterproof, also allows your feet to breath and Thinsulate insulation which keeps you warm and toasty in the colder months.
Some things to consider when buying the Conistons are, firstly the height: these are a very tall boot, much taller than the Windermere which many of you will be familiar with. The size 6 is 18 ¼ inches tall so when you try them on, you need to sit down with your legs at 90 degrees and make sure they don't dig in or nip behind the knee. Something else to think about is the fact that the Thinsulate insulation is really warm and although they are breathable, they can get a bit hot on the few days of the year when it gets really hot. As with most Ariat boots, they come up around half a size bigger than your standard shoe size so if you're a size 6, we recommend a 5.5 (we can always change them if you get the wrong size!). You get a set of stretch laces and a set of standard laces as well as an Ariat long boot horn and boot trees. We recommend making the most of these as they will help prolong the life of your boots by helping you get them on and keeping them in shape.
All in all, these are an extremely hard wearing and practical country boot, perfect for yard work, riding, walking and shows.